2020 Airshow Cancelled due to COVID-19
Due to the extraordinary circumstances of the COVID-19 pandemic, the Abbotsford International Airshow Society has made the decision not to proceed with the 2020 Airshow. The event will be postponed for one year, returning August 6, 7 & 8, 2021.
The primary goal of the Airshow Society every year is to produce an event that is safe for all spectators and participants. The decision to postpone the 2020 Airshow is necessary to support the health and safety of these individuals and our community as a whole.
Attractions
More than 14 acres of ground attractions, entertainment and interactive activities.
Fireworks Extravaganza
FRIDAY NIGHT ONLY! Not to be mistaken for any small-town fireworks displays, the Airshow's Fireworks Extravaganza is one of the Lower Mainland's best all year.
Food Trucks
The Lower Mainland's largest food truck festival featuring jets! More than 40 vendors serving everything from classic festival fare to exotic cuisines!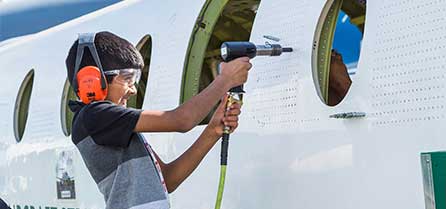 S.T.E.M. Exhibits
Explore the world of Science, Technology, Engineering & Math! S.T.E.M. exhibits include interactive displays and activities focused on education and inspiration!
Mobile APP
The FREE Abbotsford Airshow mobile event app is your A-Z event guide for the 2021 Airshow with show information, maps, photos, videos and much more!
Key App Features:
Event site map
Food truck listings
Performers & Static Display information
Up to the minute flying events schedule
FAQs, Social Media and much much more!
Getting Here
The Abbotsford International Airshow is located at the Abbotsford International Airport (CYXX), approximately 50km East of Vancouver, just off the Trans-Canada Highway. Be advised that there are Road Closures around the Airport and alternate routes may be required.
Onsite Parking
Parking is available onsite for $10 per vehicle. Parking fees help to offset traffic & parking management costs. For patrons of Chalets, Business Lounges, President's Club, and the Nikon Photo Experience, parking is included in your ticket price.