2020 Tickets On Sale NOW!
Become an Airshow Insider to be the first to know about performer announcements!
Mobile APP
The FREE Abbotsford Airshow mobile event app – presented by Lockheed Martin – is your A-Z event guide for the 2020 Airshow with information, maps, photos, videos and much more!
Key App Features:
2019 Airshow Site Map
Food truck & concessions listing
Performers & Static Display Aircraft Listings including photos & videos
Calendar reminders for your favourite flying acts
Up to the minute flying events schedule
FAQs, Spectator Survey, Social Media and much much more!
Friday Aug 7, 2020
3:00 pm
Gates Open Static Display, Exhibit Area and Concessions Open
5:30 pm
Opening Ceremonies
6:00 pm
Canadian Forces Snowbirds
7:30 pm
Static Display Closes
8:30 pm
CF-18 Hornet Demo
Saturday & Sunday Aug 8 & 9, 2020
9:00 am
Gates Open Static Display, Exhibit Area and Concessions Open
11:00 am
Opening Ceremonies
3:00 pm
CF-18 Hornet Demo
3:30 pm
Canadian Forces Snowbirds
5:00 pm
Static Display Closes
Attractions
The Abbotsford International Airshow features over 14 acres of ground attractions, entertainment and interactive activities for all ages.
Attractions will be added as they are confirmed. Check back often for updates.
Fireworks Extravaganza
FRIDAY NIGHT ONLY! Not to be mistaken for any small-town fireworks displays, the Airshow's Fireworks Extravaganza is one of the Lower Mainland's best fireworks all year. Ooh & ahh with the crowd as this spectacle caps off the Friday Night show, presented by Mystical Distributing.
Food Trucks
The Lower Mainland's largest food truck festival featuring jets! More than 40 vendors serving everything from classic festival fare like mini donuts and kettle corn to exotic cuisines including Malaysian, Thai, and Jamaican!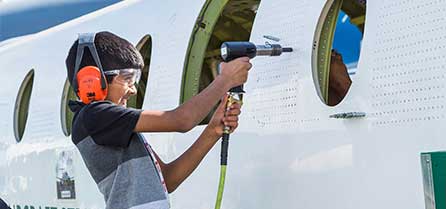 S.T.E.M. Exhibits
Explore the world of Science, Technology, Engineering & Math! Located adjacent to the UFV Boeing 727 in the Static Display Area, the S.T.E.M. exhibits include interactive activities from UFV Trades & Technology, Science Rocks! Elevate Aviation, and more!
Getting Here
The Abbotsford International Airshow is located at the Abbotsford International Airport (CYXX), approximately 50km East of Vancouver, just off the Trans-Canada Highway. Be advised that there are Road Closures around the Airport and alternate routes may be required.
Onsite Parking
Parking is available onsite for $10 per vehicle. Parking fees help to offset traffic & parking management costs. For patrons of Chalets, Business Lounges, President's Club, and the Nikon Photo Experience, parking is included in your ticket price.