2019 Performers
2019 performers will be announced as they are confirmed.
Check back for updates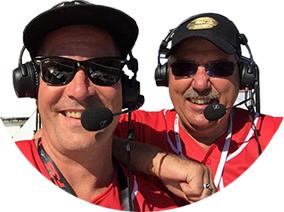 AIRSHOW ANNOUNCERS
HAFELI & HILDEBRANDT
ENTERTAIN and INFORM your guests from the minute your gates open to the minute your airshow ends by hiring this dynamic announcing team. Roy Hafeli, ICAS member, Honourary Snowbird and seasoned airshow announcer, and Ken Hildebrandt, ICAS member, theatre producer, actor, and private pilot, are pleased to provide a unique announcing package that will keep your guests entertained and informed throughout the day.
Mobile APP
The FREE Abbotsford Airshow mobile event app is your A-Z event guide for the 2021 Airshow with show information, maps, photos, videos and much more!
Key App Features:
Event site map
Food truck listings
Performers & Static Display information
Up to the minute flying events schedule
FAQs, Social Media and much much more!