2022 Airshow Performers
We're excited to announce our 60th anniversary Abby Air show performers! Enjoy world-class aerial demonstrations from our stellar line-up of military and civilian performers.
Please be advised that some performers are only expected to perform on certain days (specified below). All performers are subject to modification or cancellation without notice.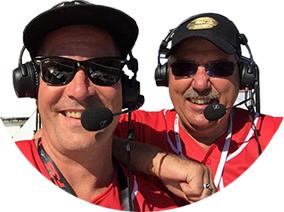 AIRSHOW ANNOUNCERS
HAFELI & HILDEBRANDT
Entertainment and information is the key for this dynamic announcing team. Roy Hafeli, ICAS member, Honourary Snowbird and seasoned airshow announcer, and Ken Hildebrandt, ICAS member, theatre producer, actor, and private pilot, are pleased to keep Abbotsford Airshow guests entertained and informed throughout the day.