2023 Airshow Performers
The Abbotsford International Airshow is proud to present world-class aerial performances from our stellar line-up of performers.
Please be advised that some performers are only expected to perform on certain days (specified below). All performers are subject to modification or cancellation without notice.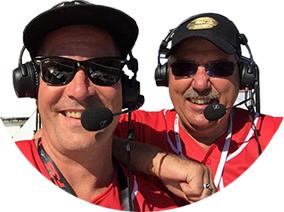 Hafeli & Hildebrandt
Airshow Announcers
The Abbotsford Airshow is thrilled to once again had the microphones to the dynamic announcing team of Roy Hafeli and Ken Hildebrandt. Roy & Ken combine entertainment and information to keep Airshow guests engaged and informed throughout each day's performances.