2021 Performers
2021 performers will be announced as they are confirmed.
Check back for updates
Canadian Forces Snowbirds
USAF F-22 Raptor Demo Team
RCAF CF-18 Hornet Demo Team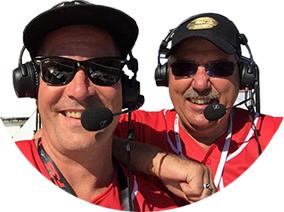 AIRSHOW ANNOUNCERS
HAFELI & HILDEBRANDT
ENTERTAIN and INFORM your guests from the minute your gates open to the minute your airshow ends by hiring this dynamic announcing team. Roy Hafeli, ICAS member, Honourary Snowbird and seasoned airshow announcer, and Ken Hildebrandt, ICAS member, theatre producer, actor, and private pilot, are pleased to provide a unique announcing package that will keep your guests entertained and informed throughout the day.