Attractions
More than just an air show, the Abbotsford International Airshow features over 14 acres of ground attractions, entertainment, and interactive activities for all ages.

Fireworks Extravaganza
FRIDAY NIGHT ONLY! Not to be mistaken for any small-town fireworks display, the Airshow's Fireworks Extravaganza is one of the Lower Mainland's best fireworks all year. Ooh and ahh with the crowd as this spectacle caps off the Friday Night show.
Drone Light Show
FRIDAY NIGHT ONLY! Plenty more reasons to look up! Marvel at dazzling light formations as drones perform stunning choreography against the night sky, courtesy of the NorthStar Drone Shows. Learn more here.
Hot Air Balloon Glow
FRIDAY NIGHT ONLY! After the sun sets, watch as several hot air balloons become giant colourful lanterns across the airshow grounds. An awesome spectacle and perfect photo opportunity!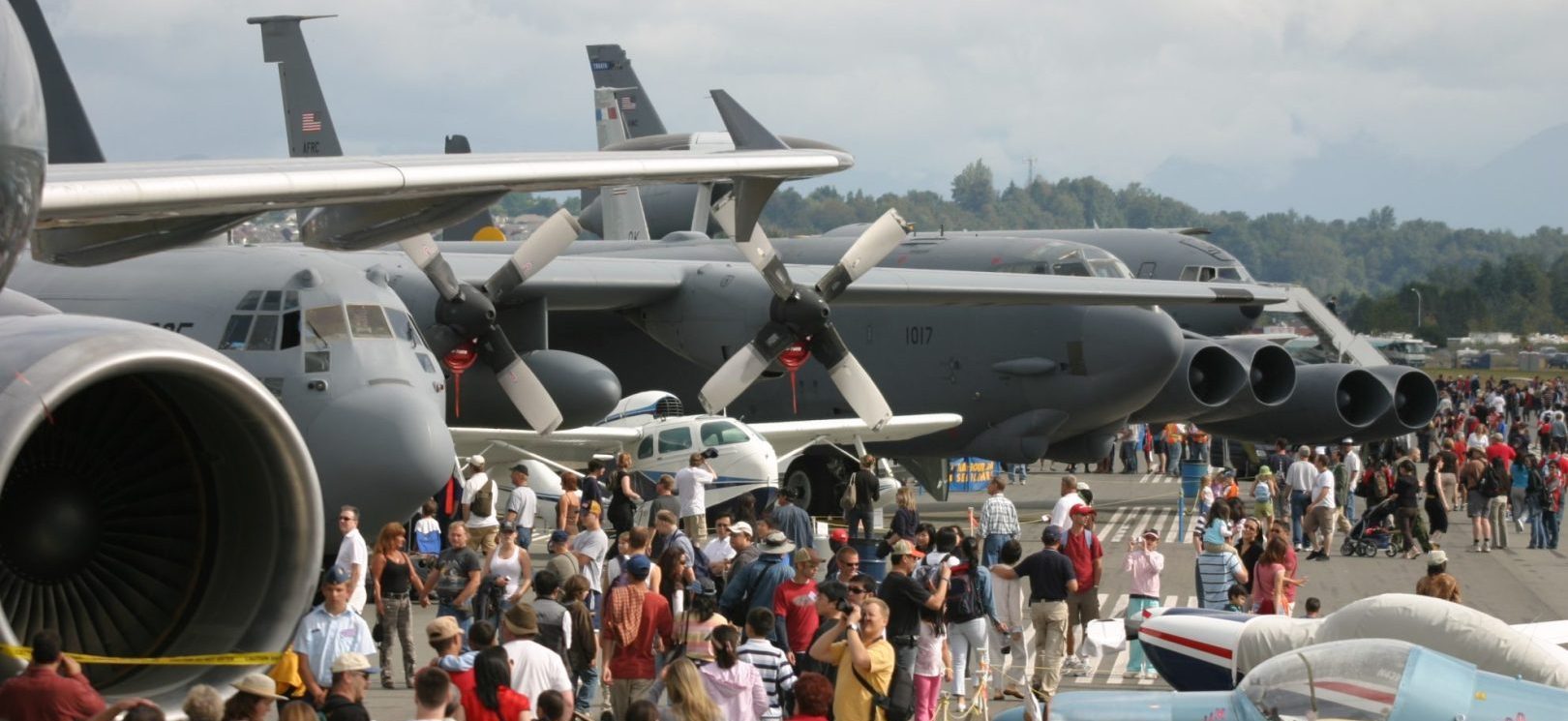 Static Aircraft Displays
Enjoy 300,000 sq. ft. of static displays featuring military, civilian and historic aircraft from across the world of aviation!
Click here for the current list of expected aircraft.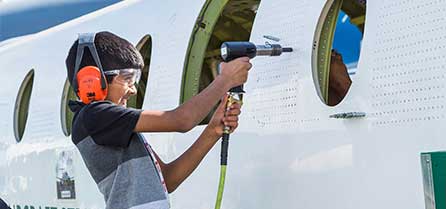 S.T.E.M. Zone
Explore the world of Science, Technology, Engineering & Math! The interactive aviation S.T.E.M. Zone includes activities and displays, such as flight simulators and souvenir building stations.
Check out our online STEAM activities in the meantime!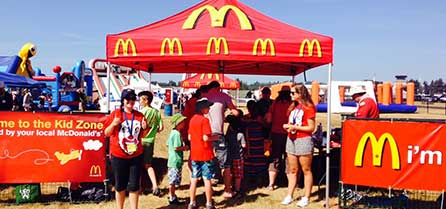 Kids Zone
The Kids Zone play area features an inflatable adventure playground, crafts, and other kids activities!
HOURS OF OPERATION: Friday – 3:30pm to 8:00pm;  Sat/Sun – 11:00am to 4:00pm
Presented by McDonald's Restaurants
Science World on the Road
Located in the STEM Zone,  Science World showcases the "Science of Flight" through wacky demonstrations and fun experiments.
Check back soon for show times!
Autograph Booth
Meet, greet, and get autographs from the amazing pilots and performers featured in our Airshow!
Presented by Air Canada
Craft Beer Tents
Quench your thirst with a wide selection of craft and classic beers, coolers, and ciders. Enjoy the airshow grounds drink-in-hand (Static Display Aircraft and Kids Zone areas excluded).
Must be 19+. Please drink responsibly and plan a safe ride home.
Presented by Labatt Brewing
Food Trucks
The Lower Mainland's largest food truck festival, featuring jets!
More than 30 vendors serving everything from classic festival fare to exotic cuisines.
Flight Club
Public House feel with Airshow entertainment! Flight Club offers a patio & bar environment, included BBQ meal from Browns Socialhouse, 2 alcoholic beverages, and complimentary soft drinks and water. Table seating is first-come-first-served.
Flight Club tickets must be purchased separately from General Admission.
SWOOP Family Garden
A family-oriented patio vspace along the front showline! The Family Garden includes picnic tables with shade umbrellas, kids activities, and complimentary programs. Tickets include 2 non-alcoholic beverages (soft drinks and/or water).
SWOOP Family Garden tickets must be purchased separately from General Admission.