Food Trucks at This Year's Airshow
Indulge your taste buds at this year's Abbotsford International Airshow with our fantastic lineup of food trucks! From mouthwatering poutine from the Big Red Poutine Truck to global flavours from Kampong, we've got something for everyone! Enjoy a variety of tasty options while marvelling at the exciting lineup of performances and displays.
See the list of food trucks below and plan your culinary stops for the whole family!
B & B Salads: Fresh, crisp salads are healthy and delicious.
Big Red Poutine Truck: Authentic Canadian poutine with savoury toppings.
Booster Juice: Refreshing, energizing, and nutritious fruit juices.
Coastal Donut: Sinfully delicious CinCity donuts that melt in your mouth.
Coastal Lemon Heaven: Quench your thirst with delightful lemonade varieties.
Corn Dog King: Crunchy, juicy corndogs with a modern twist.
Gary's Kettle Corn: Satisfy your sweet tooth with irresistible kettle corn.
G's Donairs: Flavorful and filling donairs with various sauces and toppings.
Insomniac's Coffee Co.: Warm and energizing coffee to keep you going all day.
Insomniac's Ice Cream: Creamy and smooth soft ice cream treats.
J & J Concessions: Indulge in fluffy and sweet candy floss.
Lemonade: Savor the refreshing taste of homemade lemonade.
Japa Dog: Unique and delicious Japanese-inspired hot dogs.
JMJ Jamaican Mi Juicy: Savor the flavours of the Caribbean.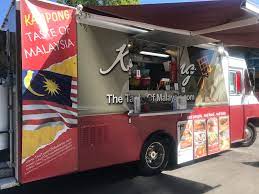 Kampong: Taste the exotic flavours of Malaysian cuisine.
Kona Ice of Chilliwack: Cool down with colourful shaved ice treats.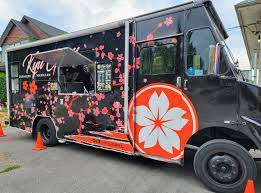 Kyu Grill: Asian-inspired hot dogs with an exciting twist.
Little Devils Pizza: Mouthwatering wood-fired pizza with gourmet toppings.
Maui Shave Ice: Enjoy tropical shaved ice in a variety of flavours.
Mo Bacon: Sizzling, savoury bacon creations to satisfy cravings.
Mr. Frosty Inc: A wide selection of ice cream treats to choose from.
Mr. Tube Steak: Classic hot dogs with all your favourite fixings.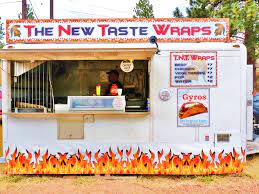 New Taste Wraps: Satisfy your taste buds with delicious Greek wraps
Funnel Cakes: Indulge in sweet, crispy funnel cakes.
Next Gen Street Dogs: Juicy hamburgers and hot dogs with unique toppings.
Original Hurricane Potato: Savor the spiral sensation of twisted potatoes.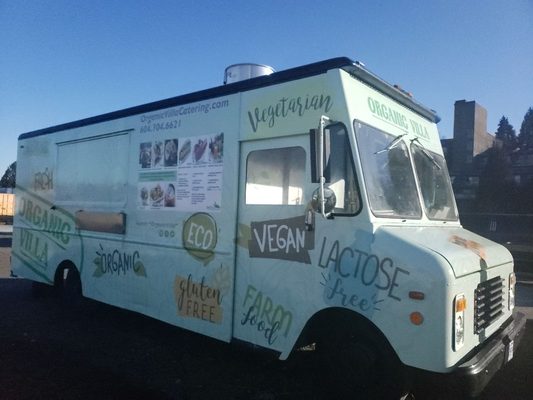 Organic Villa: Scrumptious and healthy twisted potato delights.
Patricia's Catering: Feast on flavorful South Asian cuisine.
Reel Mac and Cheese: Comforting mac and cheese creations and hot dogs.
Roasted Revolution: Enjoy tasty, seasoned corn on the cob.
Thai Box On Truck: Experience the vibrant flavours of Thai cuisine.
Tin Lizzy – Red Velvet: Tempting and delicious mini donuts.
Triple O's WhiteSpot: Juicy, mouthwatering burgers with a gourmet touch.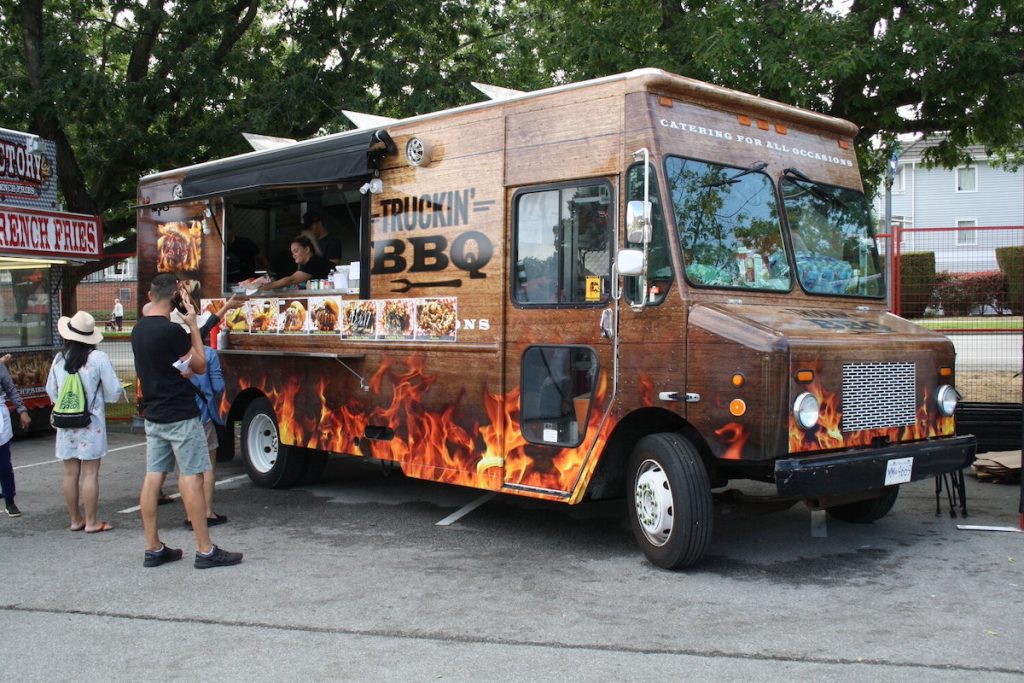 Truckin' BBQ: Feast on succulent, smoky BBQ delights.
Wings: Savor irresistible wings and juicy burgers.