CANADA'S NATIONAL AIRSHOW
Thank you to everyone who attended the SOLD OUT 2023 Abbotsford International Airshow.
Mark your calendars now for next August 9, 10 & 11 and make plans to join us and help celebrate the 100th anniversary of the Royal Canadian Air Force!
Abbotsford Airshow Merchandise
Abbotsford Airshow merchandise is available from our Shopify Fan Shop. A variety of Airshow clothing, patches, and other souvenirs are available, with select items available for pickup locally.





Shop Airshow Merchandise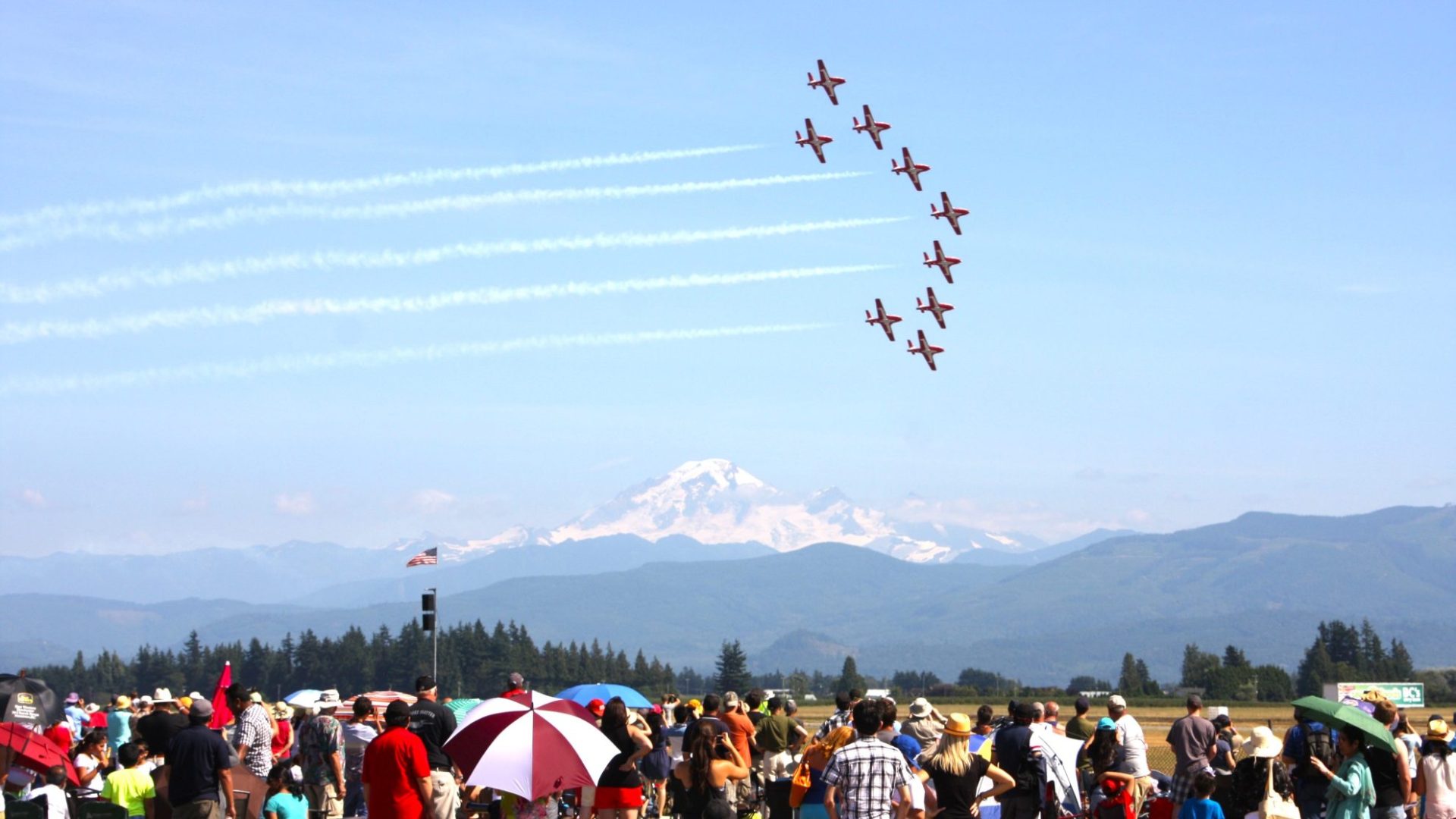 Aerial Performances
A world-class lineup of military and civilian aerial performers dazzle spectators with jaw-dropping aerobatic routines and aircraft demonstrations.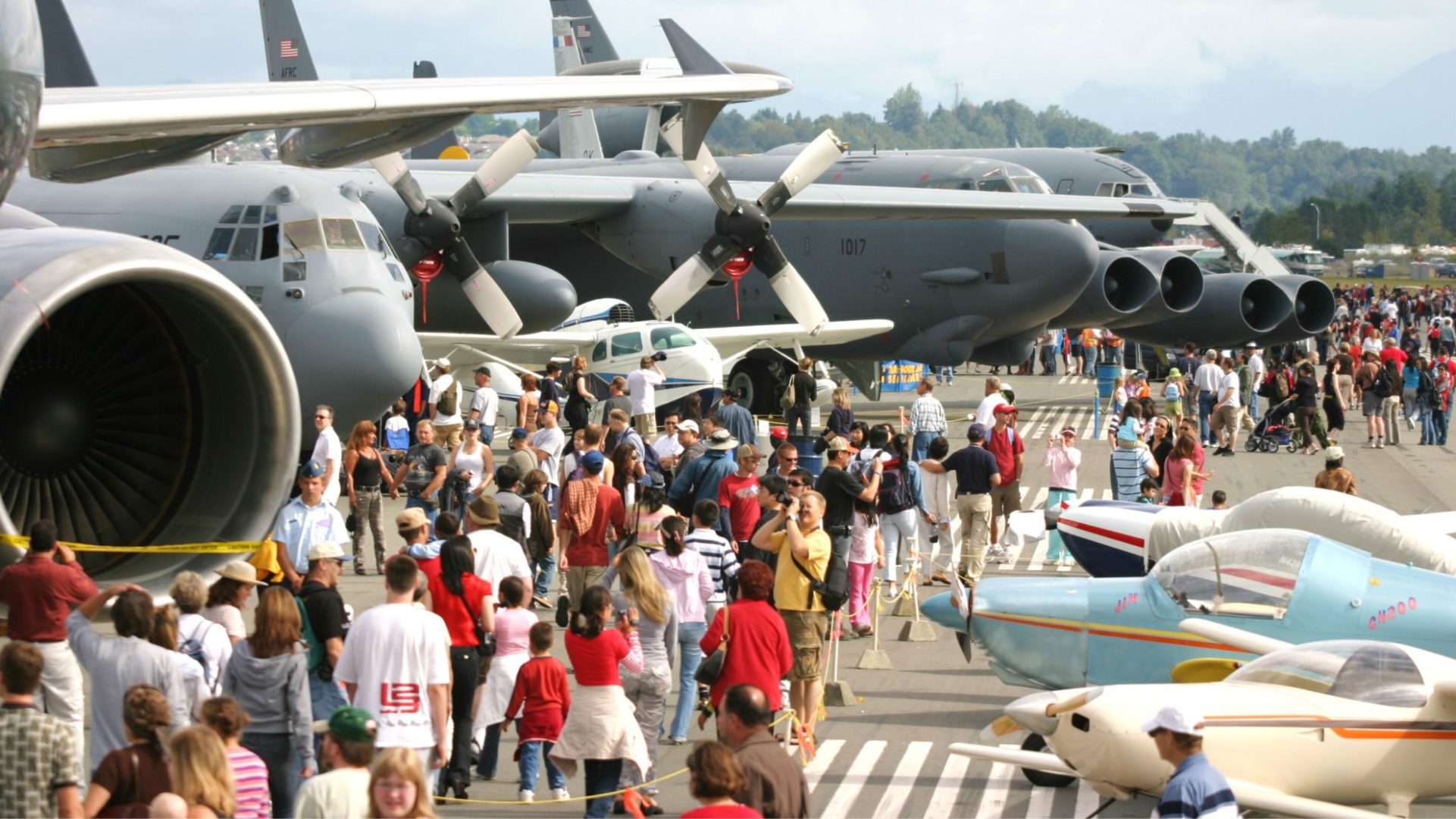 Static Aircraft Display
Over 350,000-sqft of military and civilian aircraft displays. Meet the air crews and explore the inside and outside of aircraft from across the world of aviation.
Friday Twilight Show
Interactive S.T.E.M. Zone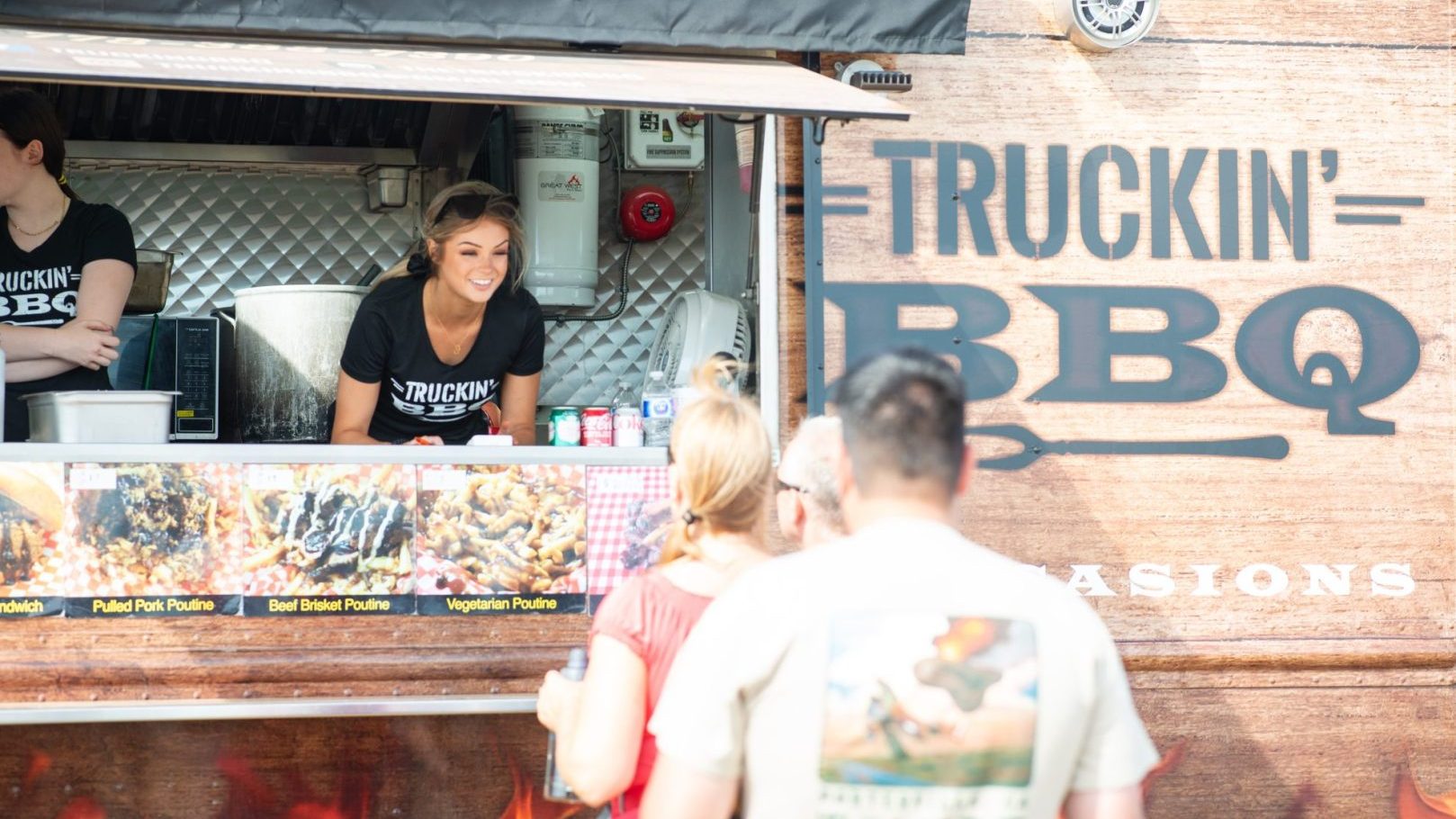 Food Trucks
The Fraser Valley's largest food truck festival – with jets! Over 40 food trucks to choose from serving everything from festival classics to exotic cuisines!
Craft Beer Tents
A wide selection of craft and classic beers, coolers, and ciders. Enjoy the event grounds drink-in-hand with our sitewide license (Static Display & Kids Zone excluded).
Kids Zone
The Kids Zone play area features an inflatable adventure playground, crafts, and other special activities just for kids!
Autograph Booth
Meet the amazing pilots and performers featured in our Airshow, ask them questions, and collect autographs and photos!
Souvenir Vendors
Grab your air show souvenir merchandise from a variety of commercial vendors as well as the display teams themselves!
Frequently Asked Questions
When is the 2024 Airshow?
The 2024 Abbotsford International Airshow will be held August 9, 10 & 11, 2024.
When will tickets go on sale?
On sale dates are not yet available for the 2024 event. To be notified when tickets sale dates are announced (and get pre-sale access), please subscribe to our Airshow Insider email list at the bottom of the page.
Who will be performing in 2024?
Our 2024 performers have not yet been announced. To be notified when performers are announced, please subscribe to our Airshow Insider email list at the bottom of the page.
Volunteering
The Abbotsford Airshow is made possible through the support, dedication and participation of our many volunteers and we'd love to have you join our team and share in the excitement! Meet new friends, support your community and enjoy a number of exclusive benefits and experiences. Find out more today!
Sponsorship
The Abbotsford International Airshow is one of the largest and most exciting annual events in Canada. Our sponsors have an opportunity to drive positive brand recognition with ~100,000 event attendees and tens of thousands more online, create memorable event experiences and help the community groups and charities supported by the Airshow.
2023 Airshow will Highlight Women in Aviation
As Women in Aviation Worldwide Week takes off today, the Abbotsford International Airshow is excited to announce that this year's event will feature several talented female role models in aviation and aerospace. The Abbotsford Airshow, the largest aviation festival in Canada, will highlight female participation both in the air and on the ground. This initiative […]
Read More